Winamp Skin - Icicles

This skin for winamp is based on one I found, although I have been unable to track down the original artist. Oh well. The original skin just included the main window, so I have now updated it to include the Graphical Equalizer, the Playlist Editor, and the Mini Browser. If you like it, please feel free to download it and use it - any comments can be directed to me at rillaith@harem.org. I hope you like it!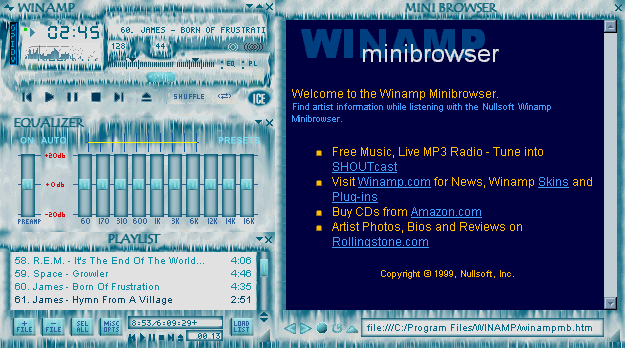 Download the Skin now! (111K)

Page created by Sally Martin (aka Rillaith), rillaith@harem.org.
Last updated: 24 September, 1999
Can't open fileContent-type: text/plain 1 visitors so far.