Ghoti
Purple and Lilac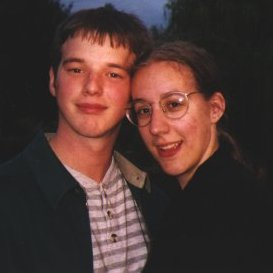 I'd like to describe myself as bold, brave, intelligent, sensitive, witty, intelligent and drop dead gorgeous. Unfortunately, anyone who knows me who's reading this would be forced to have a laughing fit and die.

Therefore I shall adopt Valkyrie's trick and give you a few quotes. (Yes, they were describing me)
"A good snog"
"Not just a tart, a tart with style"
"Good with her tongue"
"She's got a cute butt"
"A Tesco's bakewell"
"Confusing"
"Mmmmmmm mmm mmmmmmmmmm"
"Born in 1948 and still not dead" (OK, so that's really Terry Pratchett, but it's almost me?)"
"Very silly"
You can send Ghoti some email, or look at her homepage.


© The Harem, 1996-99.
Page created (none). Last updated: 19 July, 1999
Page created and site maintained by Rillaith, rillaith@harem.org.