Neo
Sky Blue and Silver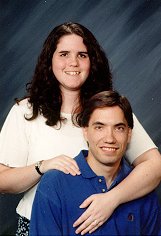 Neo is the original New Yorker. Don't let that scare you though. She is normally sweet and caring (and all that mushy stuff) but will let her Italian side show if she is provoked. Loves to have fun and laugh.. and always tries her best to make people smile. Works as a Web Page Developer cause she is so crafty... *giggle* and hopes to get a job after graduation.. talking about graduations.."I IS FINALLY GRADUATING" from a University on Long Island and moving to the Midwest... dreams of being a Farmer's Wife.... but has no problem staying away from milking the cows. *lol*

You can send Neo some email, or look at her homepage.


© The Harem, 1996-99.
Page created (none). Last updated: 19 July, 1999
Page created and site maintained by Rillaith, rillaith@harem.org.