Sting
Bronze and Royal Blue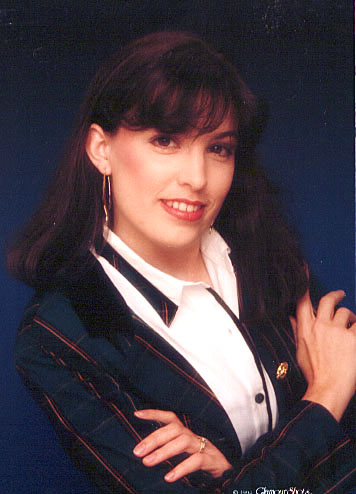 Sting has lurked around the net in various MOO's and talkers but her primary net-presence now is as the character Arafel on the Chesapeake shard of Ultima Online where she joins her friend Seinentai among others travelling about the land slaying evil beasts and exploring the vast land of Britannia.

Unfortunately, real life restricts her net time so Sting is often away from the base either working as a technician in the genetics department at Harvard Medical School in Boston or chasing after one of her two sons. Sting (a.k.a. Julie) lives in Cambridge, Mass. with BlueChip (a.k.a. Jason) her net and r.l. significant other. Her son Chris is twelve, has red hair and is a lego-maniac. Her son Daniel is seven, has blond hair, blue eyes, and loves the snow. She has a little black cat named Gwen who is a bed hog.

Sting is a voracious reader. She likes to cook, sew, and garden. She likes to play RPG fantasy computer games like "Ultima" and "Myst", and enjoys playing the board game "Scrabble".

You can send Sting some email, or look at her homepage.


© The Harem, 1996-99.
Page created (none). Last updated: 19 July, 1999
Page created and site maintained by Rillaith, rillaith@harem.org.