The Harem: An Amazon.com Associate.
The Harem's Library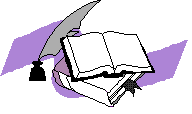 Step inside, pull up a comfortable armchair, and let one of the Haremites select a good book for you. Not only are we Beautiful, Intelligent Women, we're also educated too. *grin* We've put together a list of our favorite books and authors so we can share our interests wiht you and amongst ourselves. On these pages you may find some old favorites, along with some new titles and authors you may not have come across before. We hope you find our comments and suggestions interesting.
Thanks to Amazon.com, we are able to provide links to our recommended books in their catalogue. Everytime someone buys one of these books directly from our pages, Amazon.com give us a small percentage of the price as a commission from their profits, which goes toward things like our domain name, which would otherwise have to come entirely from our own pockets. If you would like to buy something from Amazon.com, please help us by purchasing it from this site.
We welcome you to come in, look around, and have made the links as unobtrusive as possible so that if you are not looking to shop, we hope you will still enjoy reading about our favourite books. In all things, it is the books that are important, not the money!
---
© The Harem, 1997. Last updated: 2 May, 1998
Site maintained and page updated by Rillaith, rillaith@harem.org
Page written by Yfandes, yfandes@snip.net.